Game

Shot Size

Choke Sizing

Duck

BB – 3
Bismuth 4 – 6
Modified for pass shooting
IC for shooting over decoys

Geese

T – 1
Bismuth 4
Modified
Full

Pheasants

5 –7

IC for close
Modified or Full for long field shots

English Pheasants

UK 5 – 6 IC for close

Modified or Full for higher shots

Grouse
Partridge

5 – 8

IC or Modified for general brush work
Full for more open range shots

Quail

7 – 9

Cylinder, IC, Modified

Doves
Pigeons

6 – 9

Modified
IC

Woodcock

7 ½ - 9

Skeet - Modified
Lightweight guns in 20g - .410 are ideal

Turkey

BB – 7 ½

Full

Trap

7 ½ - 8

Full or Modified

Skeet

7 ½ - 9

Skeet
IC

Sporting Clays

7 ½ - 9

Dependant on desired practice
Chuckar
No. 6, No. 5UK
Bbls 28"
IC/ Full
6 ½ lbs or less
12g /16g most optimal/ 20 –28g
Side by side configuration
Shots out to 40 yards

Chuckar hunting can be physically demanding to get to where the birds are but the rewards are great.
Tip: try to avoid long downhill shots.

Use a carry strap or sling to give yourself an advantage when covering rough terrain.
Pigeon
Pigeon Guns for the game of Helice or ZZ birds – designed to replicate live pigeon shooting.
12 bore
Almost always weigh at least 7 ¼ lbs
First barrels choked anywhere from Cylinder to Full – dependant on the shooters speed. Open chokes for fast shooters, tighter chokes for the slower shot.
Second barrel was tightly choked. Almost no drop in the stock
Bbls 28 - 32"
High flat rib usually complimented with a Jones-style underlever and lovely hammers.
Sand Grouse
No. 7 ½ shot exp-ss
12g - 20g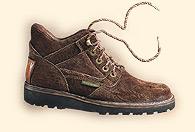 Footwear
Westley Richards Courteney Boots


Seat Sticks & Chairs
New & Vintage sporting furniture




Shooting Accessories
Ties, Playing Cards, Paperweights, Leather Coasters, Coat Racks etc…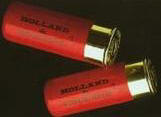 Shotgun Ammo (Cartridges)
Holland & Holland, Bismuth, Lyalvale and Westley Richards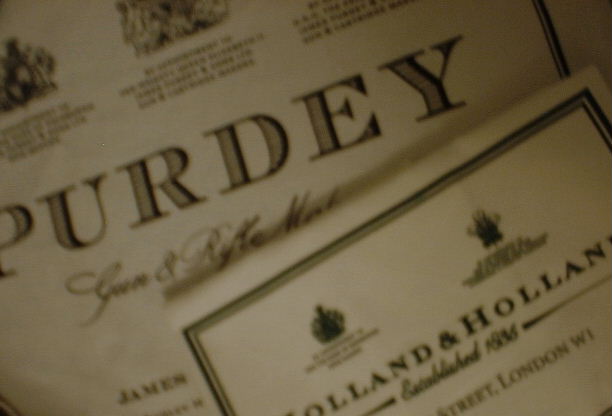 Case Accessories
Selvyt Cloths, Cleaning Rods, Fittings & Pouches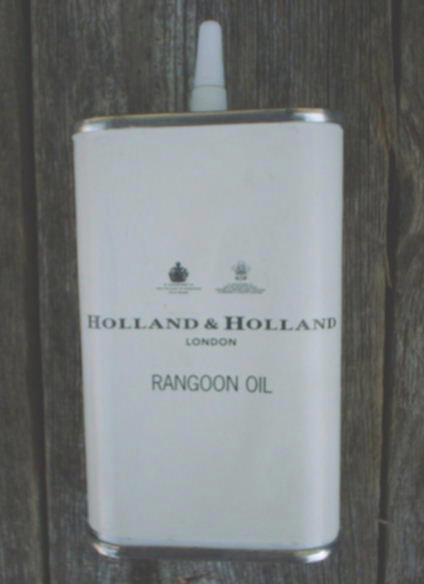 Gun Cleaning
Holland & Holland: Rangoon oil, Nevarust, Boxed Patches, etc…


Links
Guides, Dog trainers, Kennels, Information on shoots, etc…

-----------------------
Tip: When walking up game always keep a steady slow line to prevent the birds from running and rising out of range. Never shoot horizontally into a cover, not seeing where a shot will end and injuring another gun is too often a result.
Tip: Remember – it's your bird only when the bird is coming to you and not anyone else. 45 degrees left or right. Courtesy is best.

Tip: Push safety up with thumb when the gun is in the ready position. Remember safety first and don't become over eager. Concentrate, staying calm and confident.

Tip: Point the barrels at the target throughout the entire gun mount and pulling of the trigger. Remember the barrels shoot where they are pointed.
Need Help - Contact us
Old-Time Angler ®
3906 S. 198th E. Ave, Broken Arrow, OK, 74014, USA
Tel: 918-813-9949 Fax: 530-937-7049 Email: sales@old-timeangler.com
Old Time Angler © 2001-2006
Special:
2 cans of H&H gun cleaner
1 can H&H Nevarust
1 box of H&H patches
$30.00