Hardy Heritage Reels:
Perfect 1927 - NEW

Hardy Classic Reels:

Bougle MkVI

Cascapedia Mk II

Lightweight Reels

Marquis Salmon - NEW

Uniqua USA - NEW

Hardy Performance Reels:

Zane

Zane Ti

Marksman - NEW Models

Demon - NEW Models

Angel Featherweight MK2

Angel TE MK2

Angel Mk2

Swift MK2

Hardy Centrepin Reels:
Conquest Centrepin
Tip: We recommend purchasing a
bottle of Hardy oil and a repair
pack or two, to keep your
reel running trouble free.
Hardy Lightweight Fly Reel Series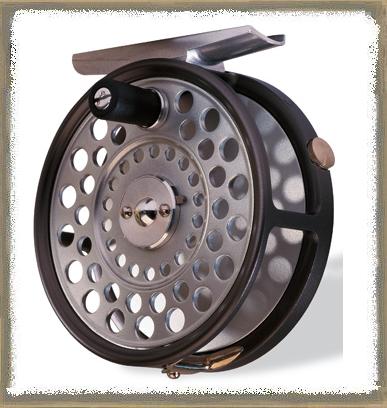 The Hardy Lightweight first appeared in 1935, featuring Hardy's patented quick release spool latch and a solid spool. In 1951 Hardy introduced the Lightweight range, the brainchild of Lawrence Robert Hardy, son of founder William Hardy.

Lightweights are rugged reels, precision engineered and designed endure the test of time and becoming even better with age, the gunmetal finish developing a rich patina that compliments any sophisticated split-bamboo, glass or fast-action graphite rod.

Lightweight reels feature a slim profile, recessed spool, nickel-silver line guard, dovetailed reel foot, compensating click-check protects the lightest tippets. Easy right to left hand conversion.