Hardy Heritage Reels:
Perfect 1927 - NEW

Hardy Classic Reels:

Bougle MkVI

Cascapedia Mk II

Lightweight Reels

Marquis Salmon - NEW

Uniqua USA - NEW

Hardy Performance Reels:

Zane

Zane Ti

Marksman - NEW Models

Demon - NEW Models

Angel Featherweight MK2

Angel TE MK2

Angel Mk2

Swift MK2

Hardy Centrepin Reels:
Conquest Centrepin
Hardy Marksman Reel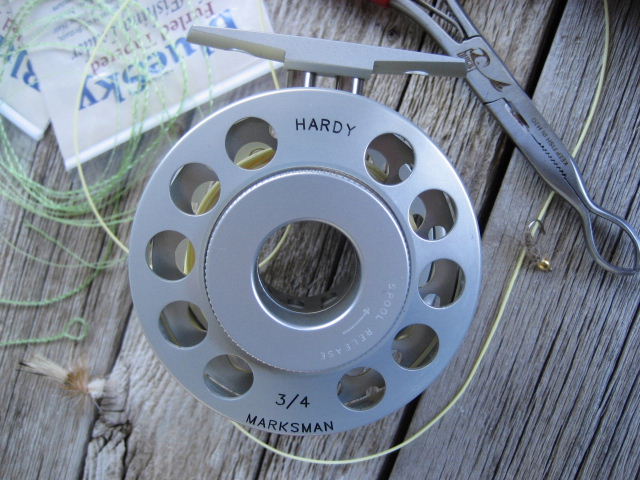 "Light. Precise. Simple in design. Tippet Protecting. Beautiful. Everything a chalkstream reel should be. Team it with the Marksman rod for the ultimate pairing." Ron Good - Guide on river Test, England

The Marksman range of four, lightweight, click-check reels are designed to balance perfectly with the Hardy Marksman rods. The Marksman reel looks stunning while being a very practical fly reel - especially on small rivers and streams.
The unique spindle-less design, reminiscent of the early spindle-less Hardy Perfect reel, greatly reduces the reel's weight. A large central bearing set into the cage of the spool provides the smoothest rotation. The reel is also heavily ventilated, bringing down the weight, but with no reduction in resilience.