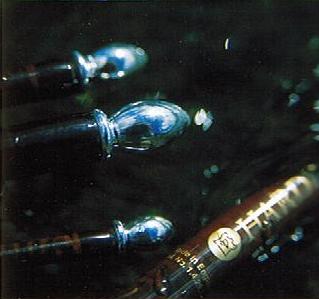 John Bailey's Origins are high on the list of his all time favourite rods. They are the ones he wants to hang on to.

"Because I'm a Hardy consultant, some anglers I fish with think they can occasionally 'borrow' a bit of gear off me. This is okay, but my Origins? No way. I've got some great rods but the Origins are my hand-on-heart favourites. The three that I use have been with me for over a year. Nine countries. Eleven types of fish. What I love about them is their complete reliability and ease of use in any circumstances. They're fun but they're comfortable, up for anything and
everything I might throw at them. I'm not what you call a champion caster but I do need rods to perform under frequently demanding situations and this is why the Origins have become my automatic choices.
"If I have a favourite it's probably the nine-foot, six-weight model. Wasn't it McGuane who said the nine-footer is what the human body is built for? Six-weight? This is because I like fish between one and six pounds, caught in close. Further out and you begin to lose the artistry and the intimacy that for me make fly fishing the spellbinding sport it is."