Shoots & Events
The Southern Side-by-Side Championship & Exhibition – shooting events include: ZZ birds, small-guage championships, two-shooter flushes, Compak sporting, 12g prelimnary & The Ripon Cup – the Southern Side-by-Side Championship. www.deepriver.net

Western Double Gun & Rifle Championships
The Upper Peninsula Side-by-Side Classic. Contact: Steve Atkinson Phone: 906-360-2190 www.stsportsmen.com

Gold Medal Concours d'Elegance of Fine Guns - offering an array of shotgun and rifle competitions & casual shooting opportunities. Contact: Jeff Dodge Phone 207-594-9544 or jdodge@downeast.com www.goldmedalconcours.com

The National Side-by-Side Festival and Exhibition – the Midwest's Vintage Cup. Compete for the National Side-by-Side Championship trophy. Categories include: team, hammergun, ladies, seniors and gauge specific events. Recreational shooting with 100-bird flurries.

The Vintage Cup – The World Side-by-Side Championships and Exhibition. Contact: Raymond Poudrier, c/o The Vintagers, PO Box 31, Hawley, MA 01339 Phone: 413-339-5347 www.vintagers.org

City Shooting Championships

Dog Training
Dave Hughes, RD 1, Box 287, Grampian, PA 16838, Phone: 814-765-7706

George Hickox School of Dog Training, RR 2, Box 139M, Millerton, PA 16936, Phone: 570-537-3647 www.grousewing.com www.georgehickox.com
Tom Ness of Oahe Kennels, Menoken, ND Phone: 701-763-3322

Ted McCue from Verbank Gun Club, Verbank, NY Phone: 845-677-9894

Dave Lorenz of The Hogan Kennels, Ingleside, IL Phone: 815-385-7414

Bob Olsen of River Road Kennel, Lena, Wisconsin Phone: 920-846-3939

Vincent Guglielmo of Chenango Valley Kennels, Greene, NY Phone: 607-656-7257



Dog Kennels

North Lake Kennels, Tarpon Springs, FL Phone: 888-866-9006
www.northlakekennels.com

Hampshire Kennels – The Pfeifles, Ring Hill Rd, Bradford, New Hampshire 03221 Phone: 603-938-5981 www.hampshire-kennels.com

DeCoverly Kennels, Inc., Post Hill Rd, RR1 Box1316, Factoryville, PA 18419 Phone: 570-378-3357 www.decoverlykennels.com

Royal Hunt Kennel, Joseph L. Di Santis, 98 Plain St., Middleborough, MA 02346-1302 Phone: 508-947-8141 Fax: 508-923-011 JosephDiSantis@comcast.net

Crazy Horse Kennels – Randy Potter, PO Box 273, Booneville, MO 65233 Phone: 660-882-2211 www.crazyhorsekennels.com



Organizations – Conservation

Pheasants Forever
www.pheasantsforever.org or 877-773-2070



Ducks Unlimited

www.ducks.org




BASC: The British Association for Shooting & Conservation
CA: Countryside Alliance
The Game Conservancy Trust

Publications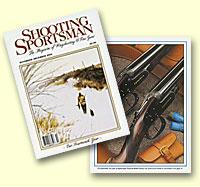 Shooting Sportsman
The Field
Country Life
Shooting Times
Shooting Gazette
Countryman Weekly
Sporting Gun
Country Club UK
Planning - Weather
For water levels please visit the USGS:


Planning to be outside
visit the weather channel


SHOOTING SCHOOL
West London Shooting School


Gunstock Makers
J.J. Perodeau – George Granger & M. Thys & Sons, Woodring Municipal Airport Enid, OK 73701 Phone: 580-237-7388 Fax: 580-242-6922

Paul Hodgins PO Box 3546, Logan, UT 84323 Phone: 435-753-2796 Fax: 435-750-6566


Engravers
Frank Conroy PO Box 76, West Hartford, VT 05084 Phone: 802-295-6959

Winston Churchill 20 Mile Stream Rd., Proctorsville, VT 05153 Phone: 802-226-7772

Joe Rundell 6198 W. Frances Rd., Clio, MI 48420 Phone: 810-687-0559

Barry Lee Hands 26192 E. Shore Rte., Big Fork, MT 59911 Phone: 406-837-0035 blhands@digisys.net

Terry Wallace 385 San Marino Ave., Vallejo, CA 94589 Phone: 707-642-7041

Lisa Tomlin PO Box 276, Evingtion, VA 24550 Phone: 434-821-2160 ljengraver@aol.com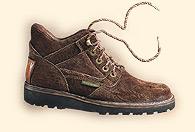 Footwear
Westley Richards Courteney Boots




Shooting Accessories
Ties, Playing Cards, Paperweights, Leather Coasters, Coat Racks etc…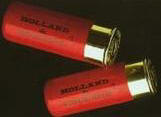 Shotgun Ammo (Cartridges)
Holland & Holland, Bismuth, Lyalvale and Westley Richards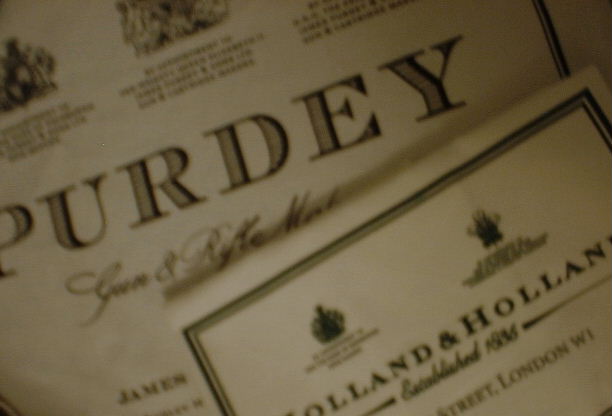 Case Accessories
Selvyt Cloths, Cleaning Rods, Fittings & Pouches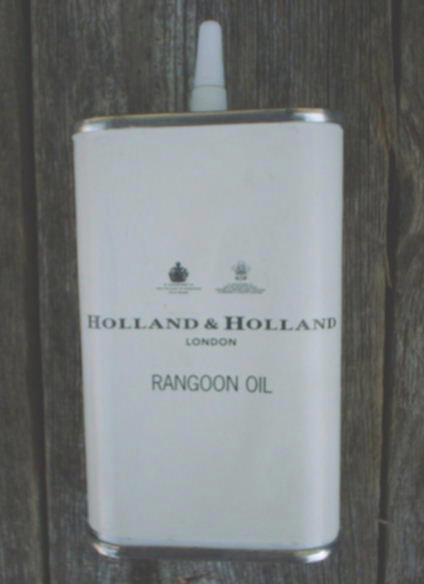 Gun Cleaning
Holland & Holland: Rangoon oil, Nevarust, Boxed Patches, etc…


Links
Guides, Dog trainers, Kennels, Information on shoots, etc…

-----------------------

Field Mishaps
If the ejector hammers should need pressing back into the fore-end, use the blunt end of a cleaning rod, wooden bench, fence or gatepost, until the hammers cock.

Use a ring cartridge extractor or drop a fishing weight of an ounce down the barrels to remove a stuck cartridge.

For travel abroad – the better the gun the more usage it will be able to withstand. Cheap guns are a poor investment. Get expert advise from your gun maker or someone in the know concerning precautions for protecting your gun in certain countries. It is also wise to locate a gun smith at the location of your travel.