New Items & Special Offers: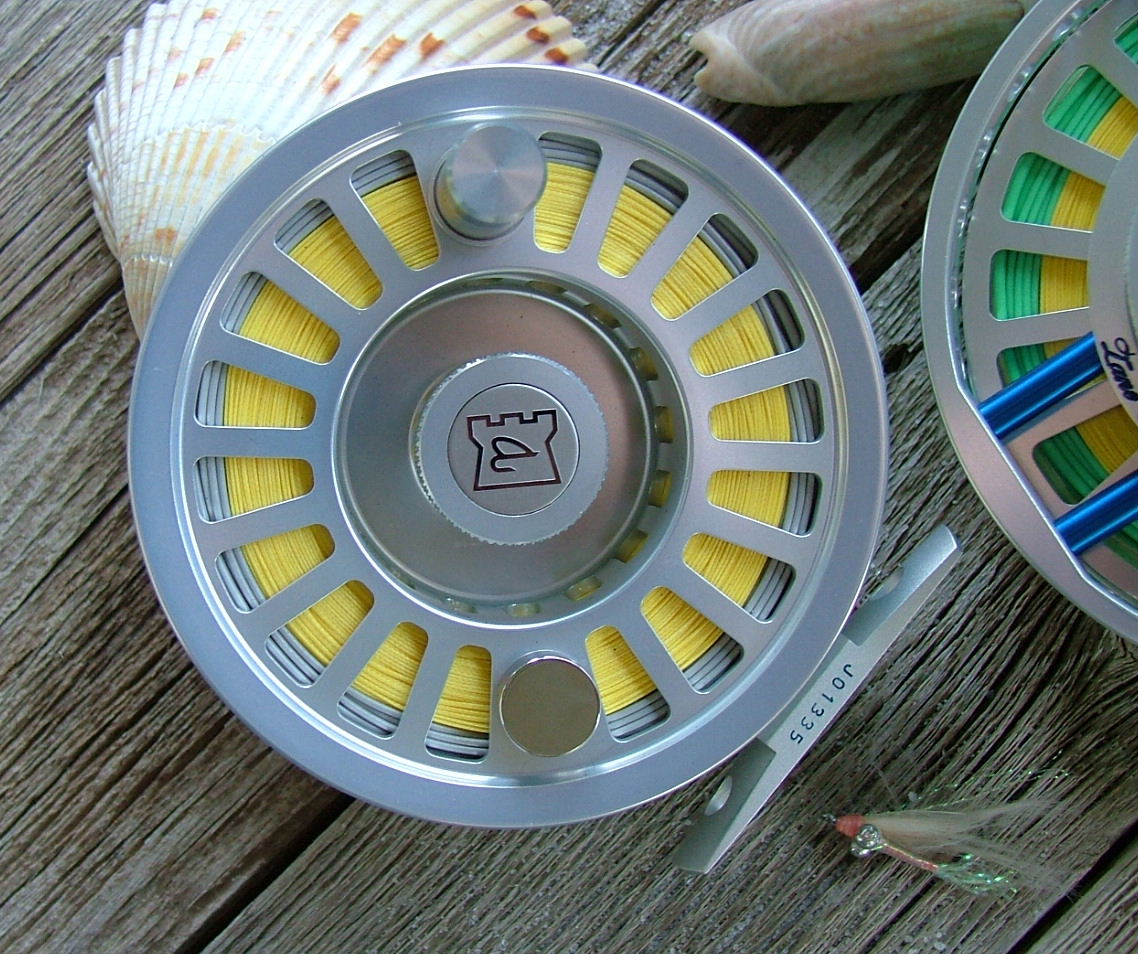 Hardy Zane Reel Specials:
1) Purchase any model Zane and receive a SS Lippa Rig.
2) Purchase any model Zane reel, line, backing and receive a 2nd Gen Anodized Lippa
"Time is probably more generous to an angler than to any other individual. The wind, the sun, the open air, the colors and smells, the loneliness of the sea or the solitude of the stream, work some kind of magic." The First Thousand Pounder. Zane Grey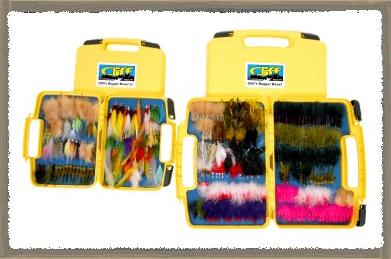 Beast & Beast Jr. fly box
There are anglers out there, like us, who like to throw meat (big flies). Big flies catch big fish, but the problem is, "How do you store them?" We have the answer. The Beast Series uses the same time-tested, hook gripping, slotted blue material as our infamous Bugger Barn. If you are at the stage where you have accumulated and want to organize lots of big flies, we've got the box for you. Cliff's Bugger Beast is 13.5" X 9" X 3". The Beast Jr. is 10" X 6.5" X 2.75". the question is, "How much meat are you going to pack?"
American Angler "KA-CHING" Award Winner for 2007!
Beast Jr. $39.95 $33.96
Beast $44.95 $38.21

Cliff FLOAT PATCH - Perfect for any Kayak, Canoe, Flats Boat!
These are just the ticket for canoes, kayaks, float tubes and boats. Guide-tested, the Float patch adheres to any flat spot, and in the wind it holds onto your flies like a bulldog. Think were kidding? It's held onto flies while dragging a drift boat at speeds in excess of 90 mph on Wyoming Highway 220. Small flies go on the stout magnet, and larger patterns are held securely in the slots. The Float Patch™ is handy as hell, it works, and you're going to wonder how you got along without it. Float Patch $9.95 $7.50
RISING 4" DIAMOND HOOK FILE
Like there Nippas, we put this in the category of Why Didn't Someone Think of This Before.. And just like with the rubber coated Nippas, we are glad they didn't.

Here's how the Rising 4" Diamond Hook File is better than any other:
1. Double grooves on MD grit side (800 grit) and a single on the fine (600 grit) side. Anglers only use the grooves to sharpen their hooks (the flat section is for knives) so by using two grooves on the available space we increased the longevity and use fullness of the sharpener.
2. Rounded Edges to reduce wear on pockets when file is stored. This is a nice feature!
3. Extended Rubber grip to increase comfort and ease of use when sharpening.
4. Bright red rubber and yellow leash - make it easy to find.

Weight: .65oz Handle Colors: Red $10.00 $8.00
ROTATING HOOK SHARPENER
Very easy to use state-of-the-art diamond sharpening stone creates a needle sharp hook point each time. Makes your dull or inexpensive hooks razor-sharp! Sharp hooks catch more fish. For hook sizes 12 thru 4/0. $12.95 $10.36
TIE FAST KNOT TYERS
Made of high quality stainless steel. A great way to tie a perfect nail knot every time. Includes instructions.
Standard $6.59 $5.27
Saltwater $6.95 $5.56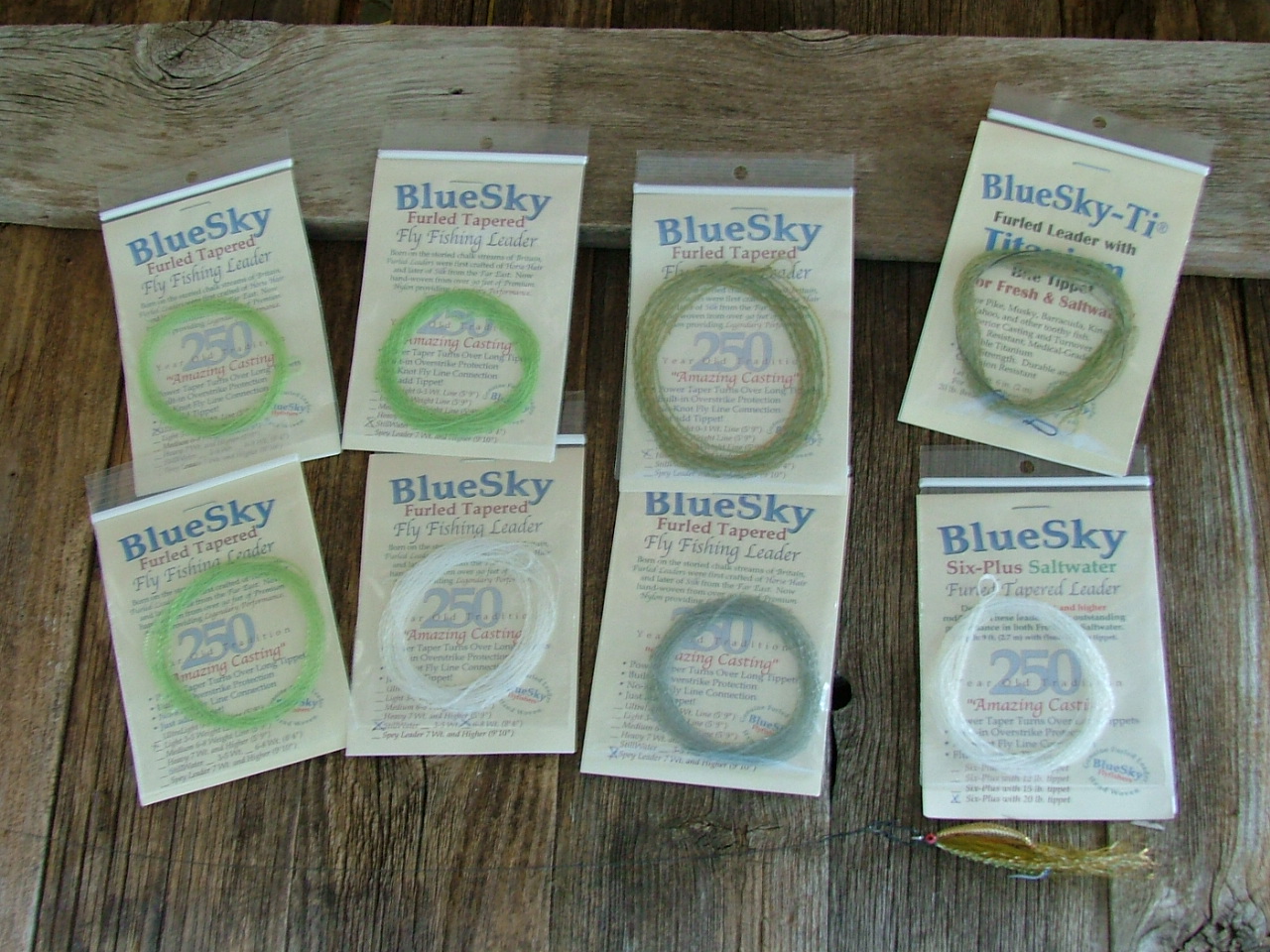 BLUESKY FURLED LEADERS
BlueSky Furled Leaders have been tested in every saltwater condition and location. When casting into a head wind or side wind, the furled leader will drive the tippet and fly to the target with authority. BlueSky leaders turnover so smoothly you can even cast them by hand. Plus, each furled leader attaches using the no knot loop-to-loop method, this means you can quickly switch to another BlueSky leader in seconds.
Titanium tippet leader for toothy fish such as barracuda, pike, musky and others. Provides superior casting, turnover and overstrike protection - high stretch and recovery. Ten inches of kink resistant medical grade Titanium with DuoLoc snap gives you high durability and toughness and maximum corrosion resistance while cutting through the weeds. For 7wt and heavier 20lb Breaking Strain. (Length 6ft. 6in.) $14.95 $11.96

Six-Plus Saltwater leaders with tippet strengths of 10 lb., 12 lb., 15 lb., and 20 lb. (Length 9ft. with tippet - just tie on a fly and it's ready to go! There is also enough material to construct a small Bimini, spider hitch, or other style of loop. For an even longer leader, simply add tippet or trim back to desired length for a shorter leader.) $13.95 $11.16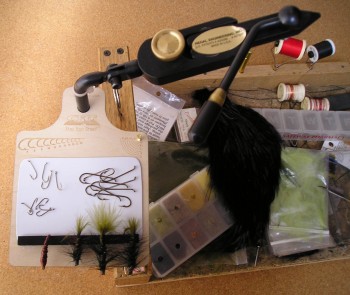 Cliff TOP SHELF
The name says it all! A unique must have fly tying accessory. Keeps you organized and your tying efficient. Use the hook and hackle gauges to keep the sizes right. Hook sizes from 4 to 24, hackle sizes 4 to 22. The magnetic work surface keeps your hooks handy and out of the mess. To attach to your vise, simply slide the vise shaft into the hole and adjust the height. Slide the o-ring onto the shaft to keep it in place. To remove, reverse the process.
Top Shelf $11.95 $9.56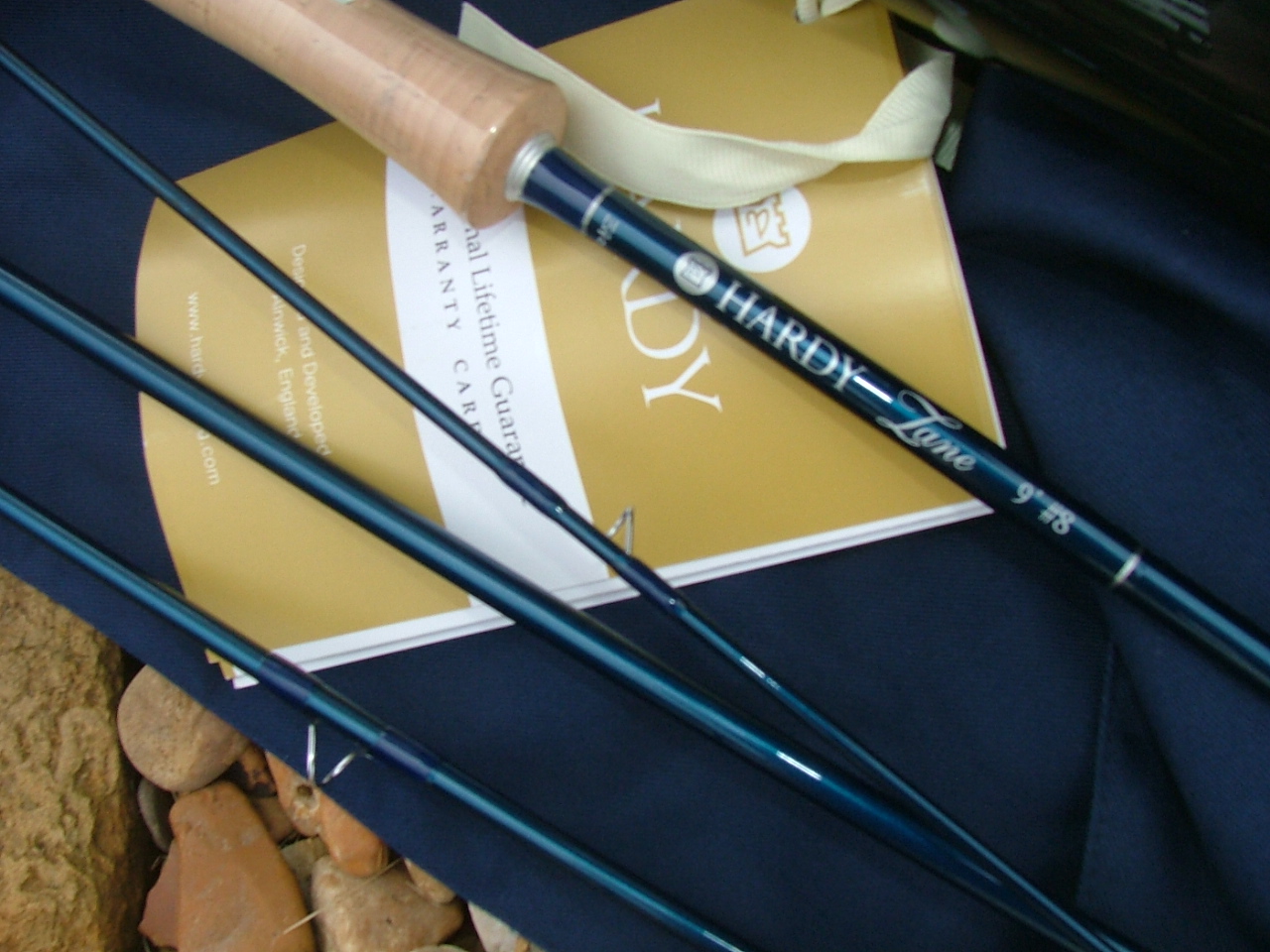 Saltwater Rod Specials
Hardy Zane Rod - Save 15% + $15 Global Shipping!
The key to the Zane rods are the blanks, amongst the slimmest ever produced, capable of cutting through coastal winds like a knife. A careful blend of multi-modulus fibers allows easy loading but very fast recovery – the perfect combination for quick accurate casting over any range. The fine points of the Zane package include carved aluminum stoppers, a glass reinforced carbon tube in translucent blue, and elegantly etched rod details. The Zane is supplied in a protective neoprene carrying system. $505.75 - $590.75
All the rods are 9' in length.
The #7 is a light bonefish rod for those calm days when presentation is paramount.
It is also ideal for sea trout and sea bass in northern Europe.
The #8 is the mainstay bonefish rod, an all around saltwater classic.
The #9 is perfect for smaller permit and the biggest bonefish.
The #10 is the permit rod par-excellence and ideal for medium tarpon.
The #12 is the ideal rod for handling tarpon, shark and other blue water species.

Diamondback DiamondFly Rods 8 - 12wt 4 piece, $305.00 $259.25
A favorite rod of Fly Fish America for tackling Sailfish and other large deep blue species. The smaller lightweights are Flats guide staples. The rods are a bargain at any price but now all the more so!


Reels

Rods

Lines

Vintage &
Collectable

Bags

Accessories


Clothing

Links