This season we are introducing many new items fishing kayaks, travel gear, new items from Rising, Brodin, Buff, Cliffs, Black Fly and others. Check back often and sign-up for our mailing list.



Freedom Hawk Kayaks
Kayaking and fishing from a yak are a blast! Freedom Hawk Kayaks allow you the freedom to fish standing up or sitting down. Patented outriggers provide a very stable platform to fish and pole from. Check our new selection now....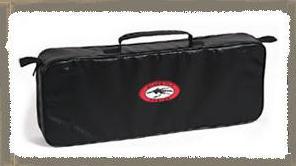 Vaughn Cochran Black Fly Gear
We have a great selection of Black Fly Gear. Just arrived: Boat Bag, Tarpon Stretcher, March Merkin Crab Buff, License Plates in Tarpon and Trout Fly.

Planning a trip? Check out our recommended travel gear.
Whether your hitting the flats or flying off to the four corners, you'll find our travel selection hard to beat. More airlines are restricting styles of rod tubes, Clear Creek offers a superb selection of travel friendly rod tubes, gear bags, and tarpon stretchers. William Joseph travel gear is top of the line and a nice on the wallet. And don't for get your Cliff Justin Case, top quality fly protection for the unexpected.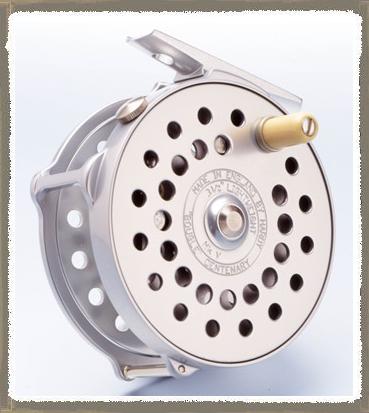 We have just a couple of the UK Made MkVI Bouglé's Spools still available!
One of the most famous pools on one of the most famous salmon rivers, the Namsen in Norway, in part derives its name from the Bouglés. The pool is called the Music Box reputedly because of the number of big fish over the years running line off our singing Bouglé! Indeed, when you think about the Bouglé, it's the glorious sound of the check that stays with you. It's a reel with voice. And when a big fish runs, it's a reel that sings!

Fisknat Zebra Wood Handle Nets
Fisknat zebra wood nets are made in very small quantities. Available in the following styles: McKenzie, SanJuan, Methow. Grab yours today!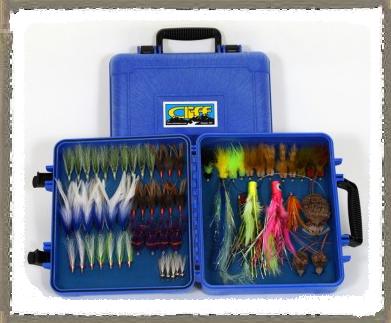 New Cliff Outdoors Swinger and Justin Case Fly Boxes
Cliff's new Swinger fly box is just the ticket for carrying tube flies and string leeches, fits in a shirt pocket. The Justin Case fly box is bombproof, completely water and airtight fly box to protect your investment. If you thought the Cliff Beast was large just wait until you see the Justin Case! Made in Wyoming.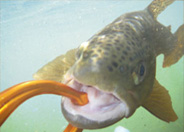 New Gear from Rising!
Rising Hats and Visors, Special Blend Lippa Rigs, 12 inch Pliers in Croc and Angle Tip, 6" Angle Tip Rancher Pliers, and more... check them out in our Accessories area.
Cortland Precision PE+ Crystal Fly Lines
Cortland Line Company's newest tarpon fly line. These clear lines are perfect for fooling wary poons. The PE+ Crystal floating line is constructed from a revolutionary blend of polyethylene, that will revolutionize fly line technology.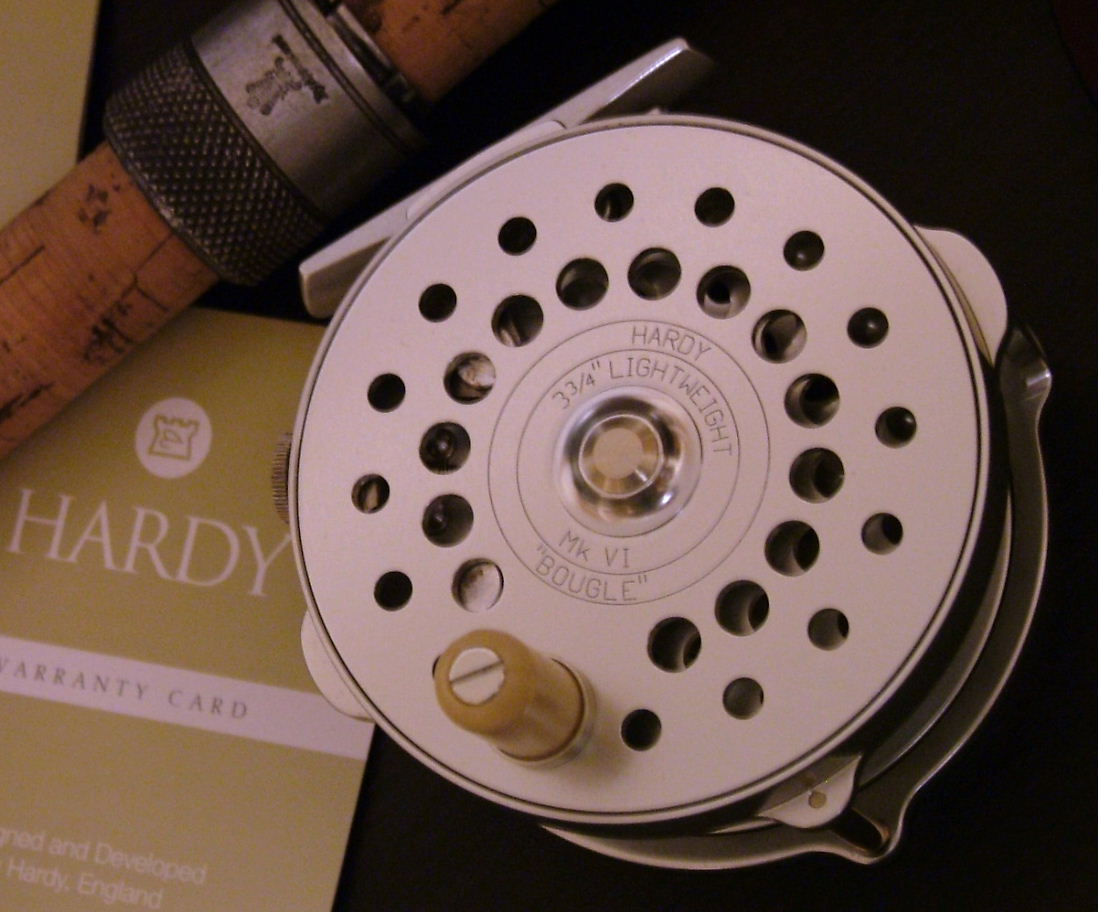 Coming Soon: Hardy Vintage Gear Area:
From Reels to Catalogs we are celebrating the best of Hardy's quality gear. We have a limited selection of old Hardy reels, rods, and accessories available. Want to find out when your rod was made, check out old catalog covers, articles, etc... our the Vintage Hardy area will have the answer. Want to consign your vintage Hardy gear contact us for details.
Reels

Rods

Lines

Vintage &
Collectable

Bags

Accessories


Clothing

Links


Notice: We sell the gear top guides rely on. You will not find cheap, poor quality gear here!


Receive a Free Copy of Andy Murray's Practical Spey Casting on The River Tweed
with the purchase of any Double Handed Rod!